Home
Empowering Independent Teachers since 2020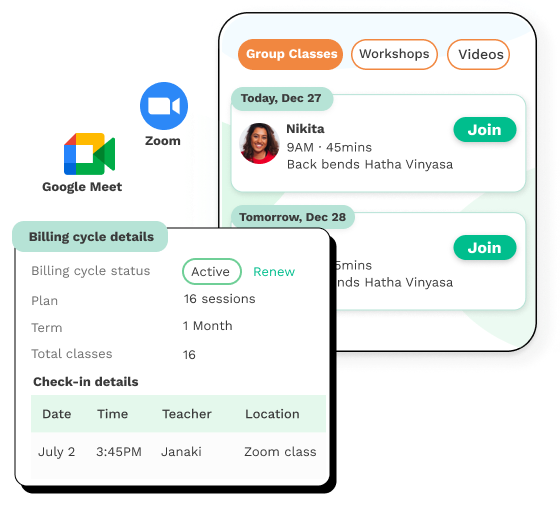 Own a professional website & virtual studio.
Get more students. And prompt payments.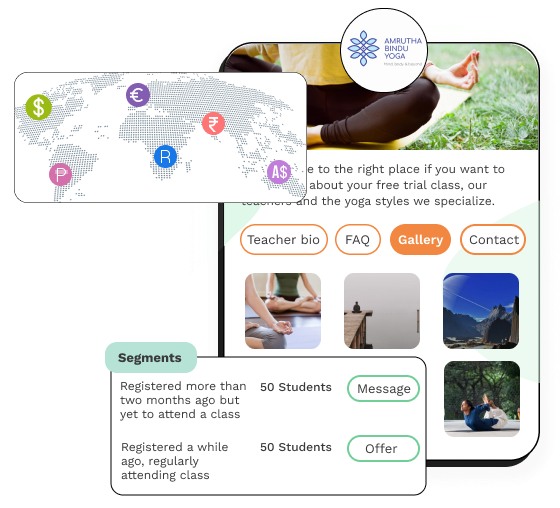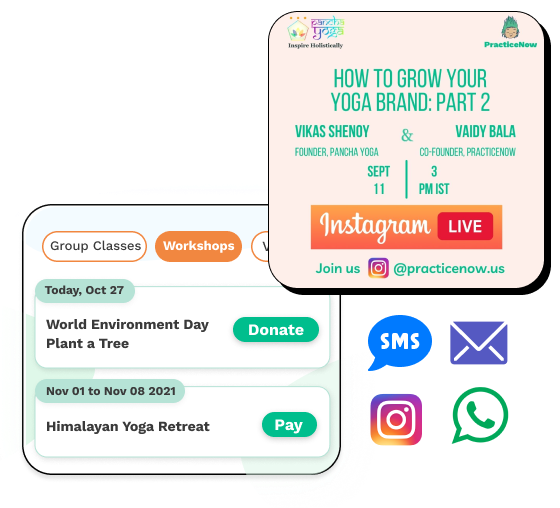 Engage beyond the mat. Inspire consistency.
Simple for Students. Magical for Teachers!
We help you grow in your teaching journey.
Easy to use. Both for your students and for you.
Safe and secure. Both for data and for transactions.
Friendly support team. Most of us are Yoga students.

80-90% of my time in class management has been saved. I can now devote it to my family, personal and professional growth.

In my first month itself, 60% of my students paid me on time unlike before. Now, I only have to teach. Students now get all other information on the platform.

It's so convenient. Absolutely love it. Class management is so easily taken care of that initially I felt I had forgotten to do it!

My finances have become so strong.

Set up your website
Sign up and launch your website. Add your class plans, schedule and price.

Collect your fees​
Ask your students to register on your website. They make secure online payments in a currency of your choice. ​

Teach your class​
Students join your class on the website (no more link sharing). Everything else is automatic. ​